Every day, people around the world take an average of
5 to 20 photos
. Repsly company came to this conclusion by counting the number of photographs taken in each region. Most often, people take pictures in the United States — up to 22 photos per day. A little less often in Asia and Latin America — from 11 to 15. And the least number of all in Europe, only 5 photos per day are taken.
Why did we show you these statistics? The fact is that the more people take pictures, the more they use photo editing apps. Our article will focus on such apps. We want to show that developing photo editing apps is a good business concept. In the article, we will
demonstrate
even more statistics on such apps, highlight the main features you need to implement and introduce you to market leaders that you can focus on. Enjoy reading!
Why is photo editing app development relevant in 2022?
At the beginning of the article, we already talked a little about how often people around the world take photos. Let's find out if photo editing apps are really that popular.
The photo editing app market was valued at USD
293.02 Million
in the year 2019 and is projected to reach USD 387.83 Million by 2027, growing at a compound annual growth rate of 3.57% from the year 2019 to 2027. In 2020, photo editing apps became the most downloaded category? for both iOS and Android.
Experts of
Verified Market Research
attribute the growth of the market for photo editing applications to the development of the smartphone market and the improvement in the quality of cameras. The better the quality of the original shots got, the more people started using photo editing apps. Selfies occupy a separate place in this statistic.
According to a
Google Analytics study
, 71% of users edit their selfies in special applications. 30,000 Britons took part in the survey. When researchers asked if they were ready to post a selfie without any editing, only 29% of respondents answered "yes". 33% of survey participants said that before posting a photo on social networks, they edit various parts of the body in applications. The most popular body parts that the respondents change are: lips, skin, hands, facial features.
Such statistics indicate the high popularity of photo editing applications. In this field of application development, there is an opportunity to fill several niches. For example, you can create a body editing app like FaceTune. Or make an application whose main task will be to help the user improve the color and light in the photo.
If you do not know which direction to choose, Brivian experts will be happy to help you. Feel free to write to us and we will analyze which idea is best for you to enter the market with. As well, we will evaluate the project if you have already figured out which photo editing application you want to create.
Photo editing apps: definition and workflow
A photo editing application is a special program that helps users improve their photos. This program can have different options: from color correction to augmented reality effects.
All photo editing apps follow a similar workflow. The first step is to upload a photo or take a photo inside the app. The next step is directly editing the photo: cropping, adding filters, changing the background, color and light in the picture. After that, the photo can be saved to the gallery or immediately shared on social networks — this option is available in many applications.
Some applications allow you to do more than just add filters and fix minor imperfections. They also use computer vision, machine learning and deep learning to detect objects and identify the boundaries of the item for the better editing process.
Read on what other features are important in a photo editing app!
Tech stack and features in photo editing apps
The development of an application for photo editing begins with selecting a technical stack and composing a list of features. 
A mobile application for photo editing should work quickly and smoothly, so we advise you to choose a proven technology stack. Depending on your budget and time, there are two development options: cross-platform and native. Cross-platform development will cost you less and go faster because you will hire one team that will make applications for both operating systems. But such an application will have fewer features than the native one. A native application is developed by two teams, each for a separate platform, so the cost and time for development increases, along with the quality of the product.
Features in photo editing apps can be divided into two categories: required and optional.
Required
Optional

✔️ Upload photo





✔️ Crop and rotate 





✔️ Add filters





✔️ Save and share

✔️ Add AR filters 





✔️ Paint on photo





✔️ Retouch  





✔️ Remove objects
✔️ Upload photo
Uploading a photo from the gallery is the first step to editing. It is also necessary to add the ability to take a snapshot directly in the application.
You can also add special functionality to the camera that is not available on the phone's built-in one. For example, this is how the Dazz Cam works. Users take a photo through the camera in the application and get a shot with a film effect.
✔️ Crop and rotate 
In your application, the user should be able to crop the photo at their discretion, as well as for the format of social networks. For example, take a square photo for an Instagram feed 1×1 or for stories 16×9.
✔️ Add filters
Filters are an important part of the application that allows the user to be creative. Add as many options as possible: retro filters, muted and bright colors, black and white filters.
There is a useful feature that a small number of applications have today. This is a filter settings change. With such a feature, users can customize the filters for themselves and get a custom result
.
✔️ Save and share
The last important step in editing a photo is to share it on social networks, instant messengers, send it by email or SMS, or just save it in the phone gallery.
✔️ Add AR filters 
Augmented reality filters are a cool feature in your photo editing application that will help you stand out from the competition. AR filters allow you to add various objects to your photo or make it look like a painting. Looks exciting!
One of the best examples of AI based photo editing apps is DeepArt.io. DeepArt uses an algorithm inspired by the human brain to create a unique artwork. By the way, the more viral the effect is, the more free coverage you get.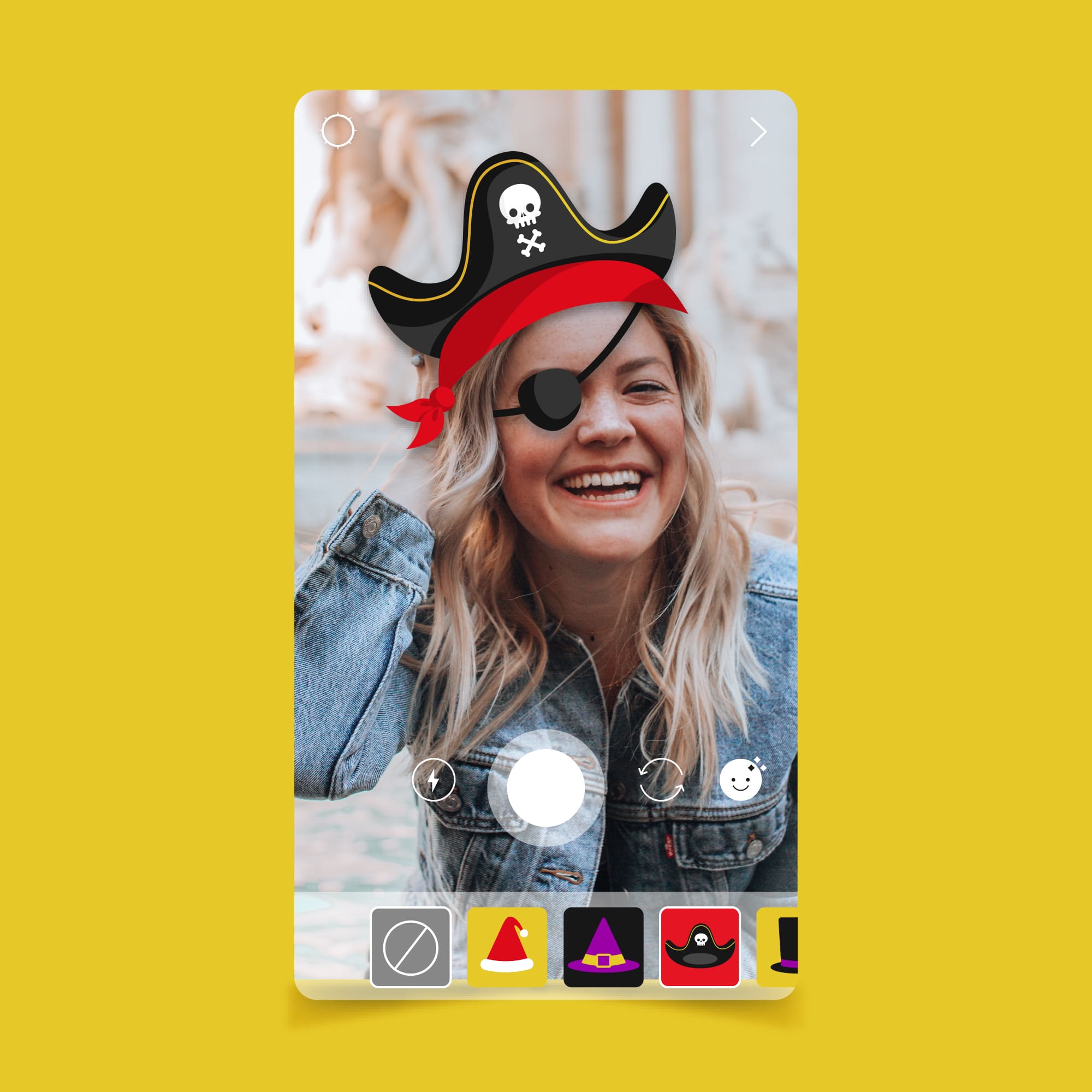 An example of AR filters.
✔️ Paint on photo
Making a small sketch in a photo will help your users to be creative and customize the photo. Add different colors and brush shapes to make the process
even more creative
.
✔️ Retouch  
We have already said how important it is for the user to be able to improve the appearance in the photo. Retouching will help to remove imperfections from the skin, make lips more plump, and sharpen cheekbones.
✔️ Remove objects
It happens that a random passer-by or a car in the background spoils the perfect shot. Removing an object from a photo is a nice extra option in a photo editing app.
For example, in the PixArt application, users without special photo editing skills will be able to remove an extra object from a picture.
Photo editing market leaders
To find inspiration for your own application, we advise you to take a closer look at the market leaders. Here are a few applications that you can look up to in different aspects. However, do not forget that the most valuable ideas are unique ones. An application written off from a competitor will never become popular in the market. But a special photo editing application with an interesting killer feature can attract many users.
Snapseed is a professional photo editing application developed by Google. It has all the classic photo editing abilities, like turning, cropping, straightening, and adding text, as well as 29 filters. In this application,
users can work not only with the whole image
but also with its parts. The users select the area they want to improve and make changes only there. It is also easy to remove unnecessary objects in Snapseed. The application is available on iOS and Android, and most importantly, absolutely free.
By the way, there are no ads on the app.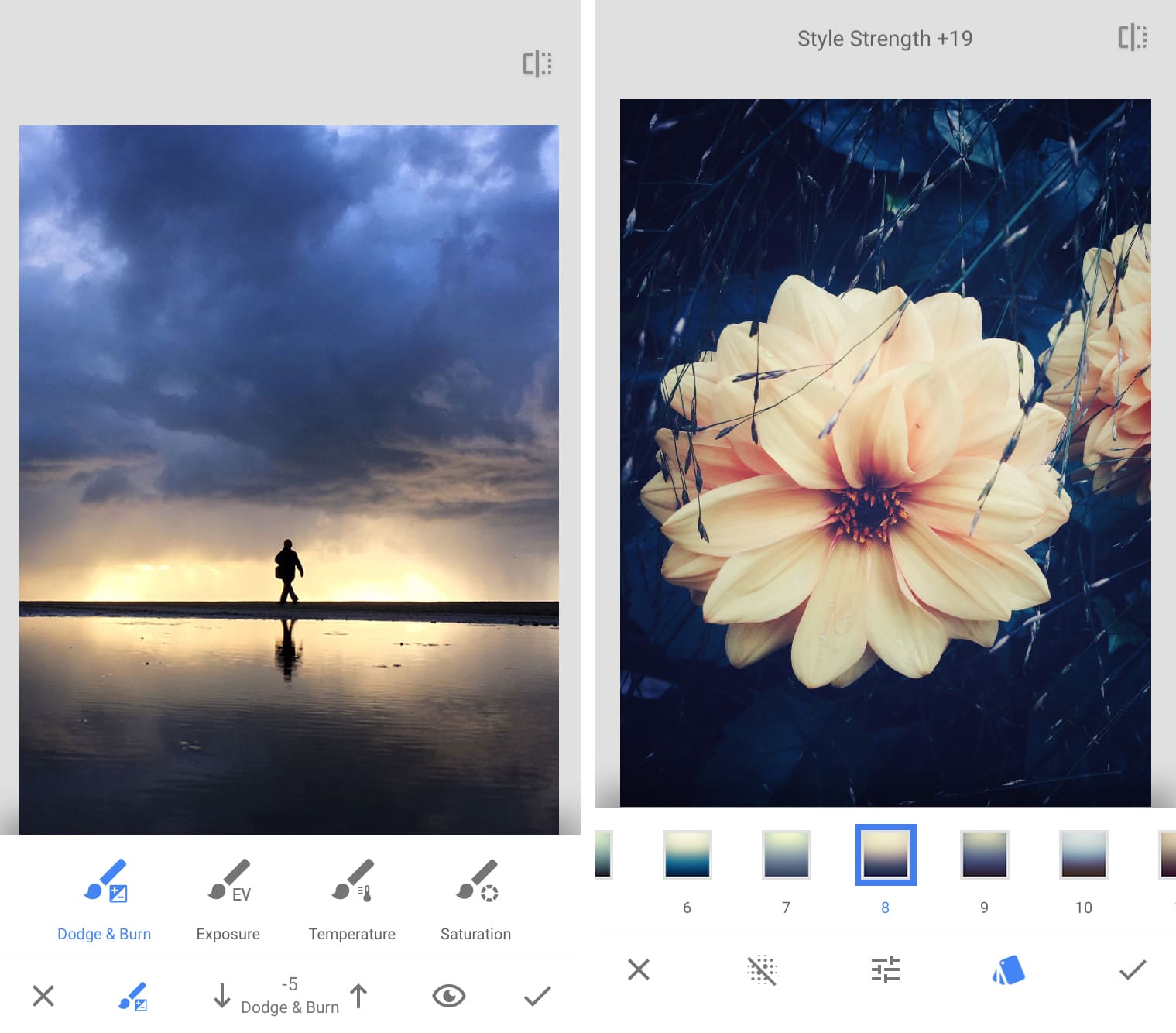 That's what the Snapseed interface looks like.
Adobe Photoshop Lightroom CC
Adobe Photoshop Lightroom CC is a powerful yet simple solution for taking, editing and sharing photos. The beauty of this app is that both professionals and beginners can use it – you can edit a photo in a second with five presets, or make advanced edits with the tone curve to change color, exposure, tone, and contrast. The app is free, but if users want to access the premium features, they'll have to subscribe to Adobe's Photography Creative Cloud for $10 a month. Paid users get selective adjustments, perspective correction, and the ability to sync their photos across all their devices. The app is available for both platforms.
The app is famous for its aesthetic retro filters and simple workflow. In VSCO, the user has free access to basic photo editing tools: cropping, rotation, changing brightness, contrast and temperature, as well as color correction. For $19.99 a year, additional features are unlocked: creating a collage, adding frames and text to photos, and many new filters. The paid subscription also includes video editing. Users can download VSCO from the App Store and Google Play.
For those iPhone or Android users who are looking for a bolder and more colorful editing app, PicsArt is a good choice. With over 100 fonts, templates and stickers available for free and over 1000 with a paid subscription, users have no shortage of ways to personalize their photos.
The application is suitable for those who maintain personal blogs on social networks or work in the field of SMM.
For $4.99 per month, the user gets access to PicsArt Gold. There is also a subscription for teams, it costs a little more, $6.24 per month. This includes premium access for all members, centralized billing and account management, and priority user support.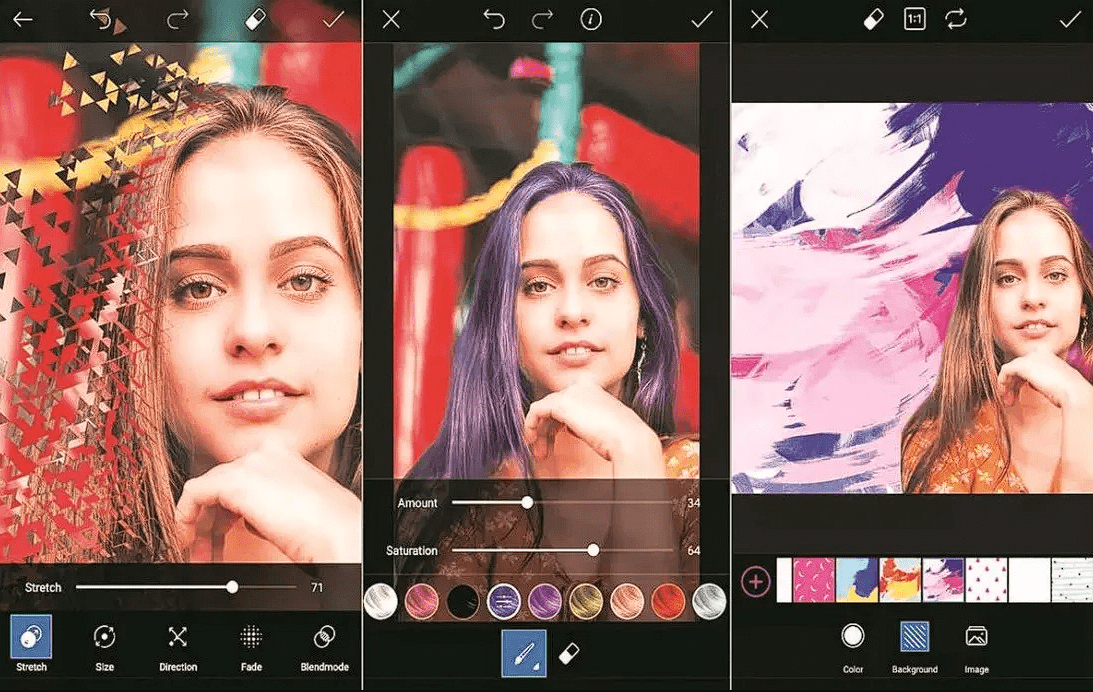 That's what the PicsArt interface looks like.
Let's sum up
The main conclusions of this article are:
Photo editing apps are popular among users, and the market will only grow.

Such applications can have a large set of features, it is important to choose those that fit your idea.

A photo editing app needs a proven stack and a professional development team.

There are many options in the market. You can be inspired by the ideas of market leaders, but it is important to create a unique product.
The Brivian team is ready to help you develop a photo editing application. Our experts will help you analyze the market, evaluate your idea, and give you an estimate of budget and timeline for development. Feel free to write to us with any questions about creating mobile photo editing apps!