<   BLOG
How to Choose the Best Healthcare Software Development Company for Your Business?
02 DEC 2022
The trend of taking care of your physical and mental health is becoming more and more popular every year. However, many people dislike visiting a physician in real life and sometimes just cannot do it. Some just don't have the time to do so because of busy schedules, and some are physically unable to leave the house because of a health impairment. In addition, the Covid-19 pandemic has not only increased the burden on the entire healthcare system but has also created a fear of public places, including hospitals. And even though the pandemic has noticeably decreased in 2022, people in
various
countries
are still trying to avoid crowded places, based on statistics.
The best solution to this problem is to create the opportunity to receive medical consultations with professionals, useful health advice, and other medical services online. Medical
software
makes medical care more accessible and convenient, significantly easing the lives of patients and doctors alike. This booming industry is becoming more and more dynamic every year. The global digital health market, estimated at
$175 billion
in 2019, is likely to reach nearly $660 billion by 2025. Now it's a good time to take notice of this industry to make sure you don't miss out on a good chance to boost your business. 
However, building your own healthcare mobile app, website or management systems tools and
software
can seem like a very resource-consuming venture. Rather than hiring your own in-house development team, it would be much easier to turn to a
healthcare software development company
on this matter. In order to make sure that investing in cooperation with such a company benefits your business the most, you need to make the best possible choice of an expert. In order to help you with this difficult choice, this article is going to look closely at:
🔴 what healthcare software is,
🔴 which development companies are available in the market,
🔴 and which services they provide. 
What is healthcare
software
?
Healthcare
software
is a variety of applications and programs used to solve various tasks and optimize and automate the internal processes of the industry. There are many types of healthcare
software
currently on the market. They range from tracking applications for mobile devices and smart gadgets to large and complex customer relationship management systems and programs that run medical devices.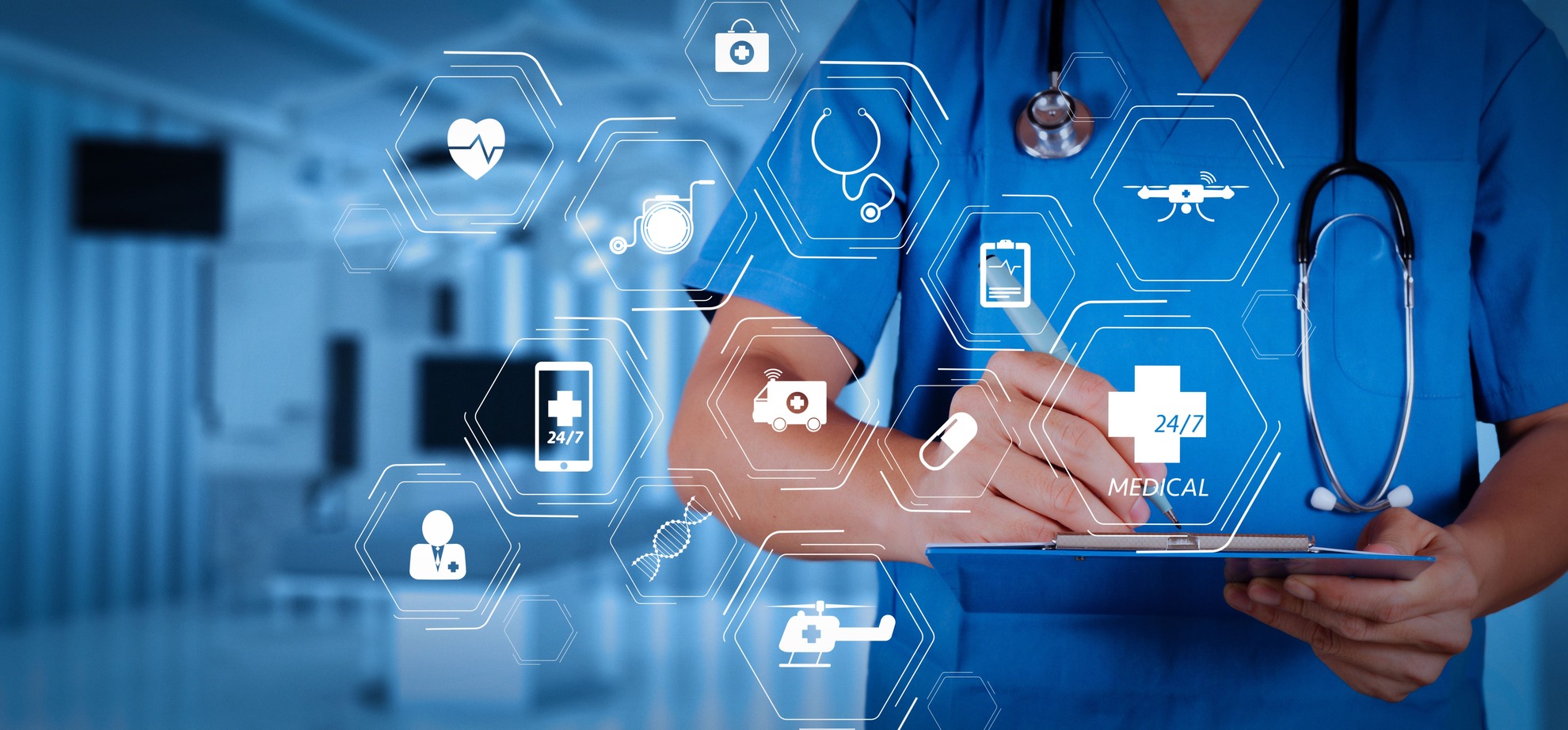 Instead of hiring your own in-house team, it would be far more efficient to turn to a healthcare software development company to create a product that meets all the requirements.
Tracking apps keep track of changes in physical indicators such as heart rate, blood pressure, calories, physical activity, and body temperature. This kind of
software
may be used in a variety of devices, such as phones, watches, glucose meters, and even jewelry. In addition, such apps can be used to track stress levels, help with diet and improve sleep quality.
Electronic Health Records (EHR) are systems similar to customer relationship management
software
. They collect and store patient data such as the history of appointments, medical histories, medications taken and their dosages, test results, physiological indicators, and physician recommendations. Such
software
may include components for scheduling appointments, payment for services provided, and accounting records, as well as links to the patient's personal account. Besides, such systems often come with built-in
custom development software
to create or optimize the source code in order to match the internal processes as much as possible.
Programs for medical devices are used to support their operation. For example, ultrasound and computed tomography (CT) machines rely on special programs to operate ultra-sensitive sensors, process the information obtained, and display it on device interfaces. These programs are created using specialized
custom development software
. 
In addition to the types listed above, we can also distinguish telemedicine or telehealth
software
that allows remote consultations with doctors, applications for scheduling doctor's appointments online, and
software
for organizational management of healthcare facilities.
It is worth noting that
software development
is a time-consuming task that requires specialists in various fields of information technology. Unfortunately, many medical institutions cannot afford to maintain their own development teams. This is even more difficult for small medical practices. Therefore,
healthcare software development companies
have become the most popular and optimal option for creating the necessary programs and applications. They provide a wide range of
software development
services that can meet the needs of companies with different financial resources and comprehensive support for their clients.
What are the services provided by a
healthcare software development company
?
Healthcare software development company
provides medical institutions with a wide range of services for creating specialized
software
products based on up-to-date information technologies. The implemented innovations help not only to solve complex business problems but also to optimize the system of medical treatment, which is useful for both doctors and patients.
The most common services offered include:
⚫️ product design,
⚫️ user interface (UI) and user experience (UX) design,
⚫️ software development,
⚫️ quality assurance and testing,
⚫️ and IT consulting.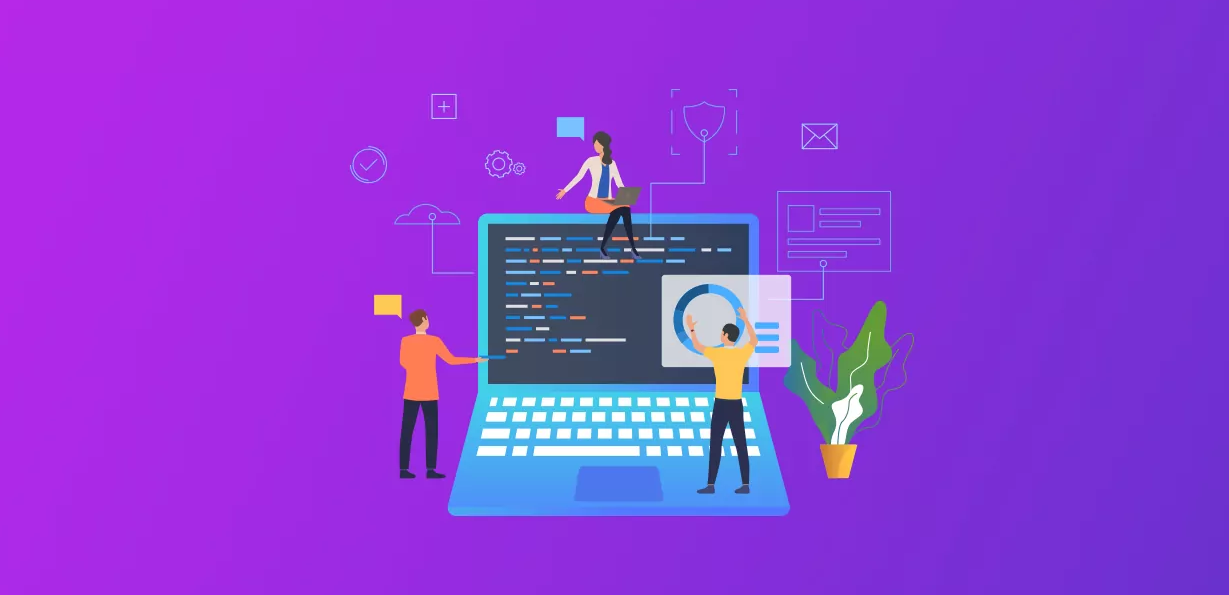 Healthcare software development company provides a wide range of services to design the best solution.
Product design is one of the fundamental processes of
software development methodology
. It involves a thorough study of the market, the study of the target audience, and their basic needs. Then, the basic idea and architecture of the product are considered, and the concepts of the visual implementation of the project are developed to ensure its usability.
Software development
in most
healthcare software development companies
is divided into web development, mobile development, desktop development, and SaMD (
software
as a medical device) development. Therefore, there is an opportunity to choose development only for the most relevant platform, which is more popular with the target audience. 
The quality assurance and testing service implies that a team of professional QA engineers is working in parallel with the development team. They participate in making important architectural decisions and check all parts of the
software
, which ensures that the final product meets the set requirements and works correctly.
IT-consulting service allows customers to get expert advice on emerging issues related to healthcare software development.
Brivian is a software development company with extensive experience. If you are interested in healthcare software development services, please contact us. We will be happy to answer any questions you may have. To contact us, leave a request at the end of the article, or just click here.
What is worth paying special attention to during healthcare
software development
?
Before you start creating healthcare
software
, there are several important points to consider so that your application or website gains popularity among users and brings real profit to your business.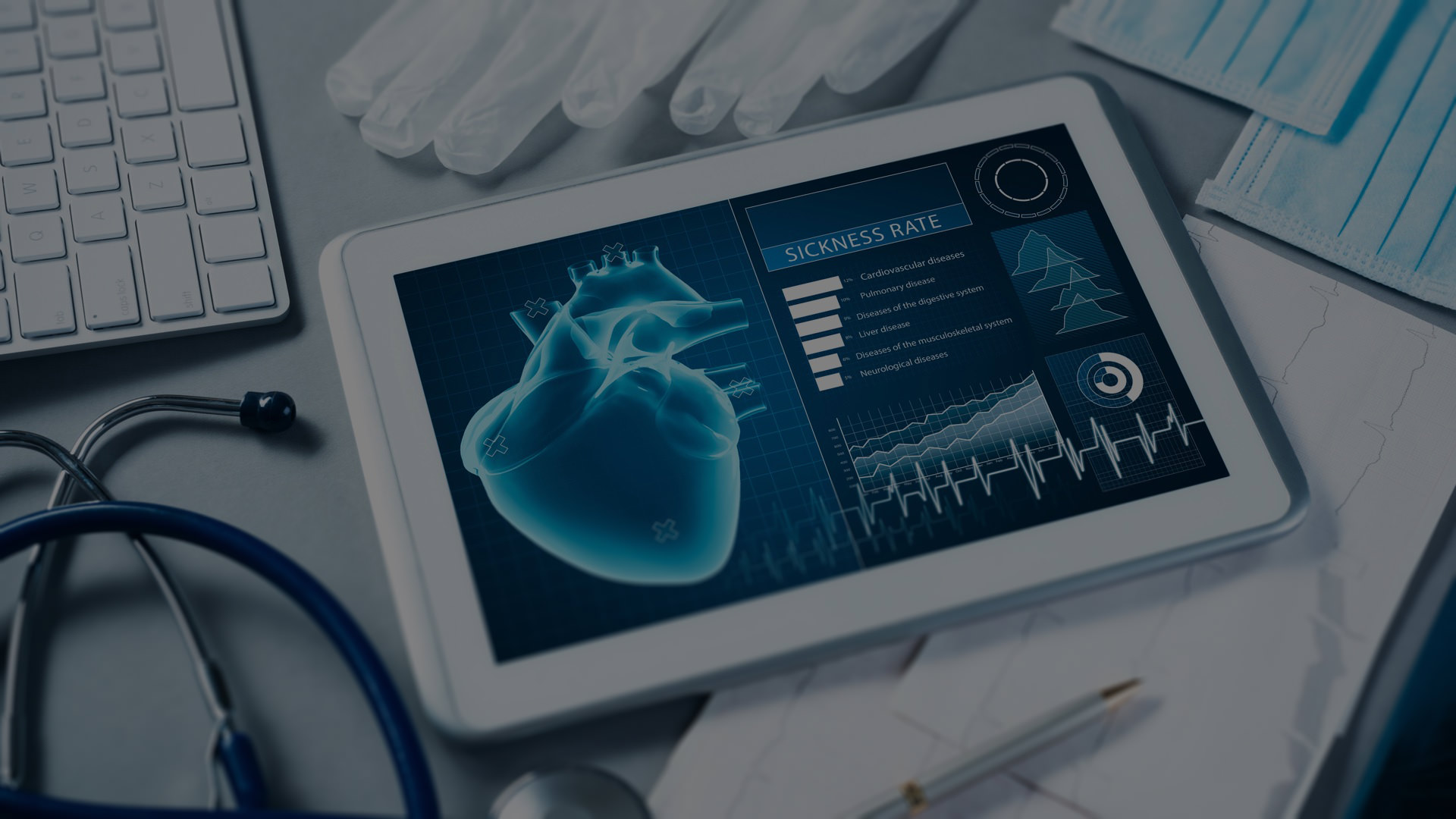 Healthcare software development company helps to create modern products that provide a good user experience.
Keep an eye on trends
To begin with, it would be very helpful to review the major trends in the healthcare industry. For example, in 2022, nutrition-related apps were the most popular type of healthcare app in America, based on
statistics
. Tracking apps and symptom-checking apps are also quite popular.
Furthermore, users who are healthcare specialists have a demand for data analysis
software
. Data analysis allows them to predict many aspects of patient care, from prescribing medications to identifying abnormal test results. Also, the availability of statistical data provides new ways to improve the current healthcare industry situation.
Moreover, due to the pandemic, the need to communicate with a doctor remotely has become very urgent. There is an effective solution: telehealth
software development.
With telehealth, you can organize safe consultations with a specialist without having to go to the clinic, stand in long lines, and expose your health to additional risks.
Keep up to date with current
software development
technologies and methodologies
The fields of
software development
and
custom development software
are subject to strong changes, as they are rapidly evolving industries. New tools and practices appear every year. Knowledge of the main current trends and technologies can help you to find the best
software development company
for your goals and create more detailed requirements for the architecture of the final product.
These steps may not seem to be so simple. However, staying up-to-date with information provides an advantage during healthcare
software development
because you can avoid using outdated
software development methodology
.
Healthcare software development company
examples
Let's consider some examples of
healthcare software development companies
from the United States and the United Arab Emirates that can help you with your idea.
Let's start with one of the most successful
healthcare software development companies
. ScienceSoft is a
software
consulting and
development company
from the United States, which has been in the IT market for 33 years, including 17 in the healthcare industry. Being an experienced healthcare
software
development company
, ScienceSoft develops and evolves various types of medical
software
, including solutions for medical specialties, such as oncology, cardiology, mental health, and pharmacy. It offers a clear development plan and three pricing options to choose from. ScienceSoft provides the following healthcare development services: medical
software
(hospital inventory management), medical device
software
(remote cardiac monitoring, remote patient monitoring, smart medical devices), mobile apps (patient, hospital, fitness), EHR and EMR, telemedicine apps, healthcare data analytics, digital therapeutics and some more. The minimum project price starts at $5,000.
The next example is Link Development, a Dubai-based
development company
. They provide healthcare institutions in the public and private sectors with technologies and solutions that automate and integrate their entire medical services, portfolio, and data, deliver personalized care, empower care teams, and improve operational outcomes. Link Development has proven itself as a reliable partner for institutions such as the United Arab Emirates Ministry of Health and Prevention, MAGRABi, Dubai Healthcare City, and others. Link Development provides end-to-end project and product development, dedicated development, and healthcare IT consulting services. The minimum project price starts at $100,000.
TatvaSoft is a custom
software development company
delivering business IT solutions and related services to customers across the globe. With years of experience in the healthcare industry as a
healthcare software development company
,
TatvaSoft has developed solutions that increase operational efficiency, follow regulatory compliance norms, provide insightful decision making and renewed consumer experience in a cost-effective manner. The company offers almost all types of
software development
services that benefit patients and healthcare systems. Services include custom healthcare
software development
, telemedicine
software development
, and cloud-based healthcare
software
. The minimum project price starts at $10,000.
Last but not least, Zoondia is a healthcare
software development Dubai
company that provides mobile app development services and websites for booking doctors' appointments, calendar management, B2B apps for healthcare, medical journal management, doctors' community, medical insurance, health plans, and corporate packages. The minimum project price starts at $5,000.
How to choose a
development company
?
In order to choose the most suitable option for your purposes, it would be useful to pay attention to a few things: 
✔️ There are aggregators of companies that provide information technology services. There you can explore the companies on the market by setting the necessary filters by industry, specialization of the services provided, size of the company, and location. For example, if you want to find companies with offices in the UAE, you can enter "software development Dubai" in the search bar. Next, it is recommended to study the reviews of the companies you came across. 
✔️ Every healthcare software development company creates projects for customers. Most of the projects can be observed in the company's portfolio, which is worth examining for the final decision on the direction of cooperation. 
✔️ Companies implement projects based on their own pricing policies. Some will not want to waste team resources on small projects and concentrate on large orders. Others use a fixed quote for the well-defined healthcare project scope. Others prefer to pay developers by the hour.  
✔️ It is also possible to study partners of software development companies. If a company cooperates with world-renowned giants on the market, it means that the company is most likely to provide services at the highest level.
By following these simple steps, it is quite easy to find the best contractor for your requirements and resources, who will provide you with quality and financially effective
software
.
Conclusion
This brings us to the end of our article. Thus, we have reviewed the main types of healthcare
software
and services provided by
development companies
. We have also looked at some examples of
software development companies
and learned what to look for when choosing a contractor. We are sure that this information can help you analyze the offers of companies and make the best choice, which will help your business to grow and conquer new heights!
❗️ Brivian is ready to help you with healthcare software development. Our team has extensive experience in analytics and software design, UI/UX design, server development, blockchain development, development of web applications and API, development of native mobile applications, and technical support. We have experience in projects related to the analysis and detection of lung neoplasms, the analysis and sorting of mammographic studies, the search for signs of multiple sclerosis on MRI scans, and the development of an algorithm for classifying micro-crystallization of human oral fluid. We will be happy to assist you with the implementation of your idea and answer any questions you may have.