<   BLOG
Highload Application Development: How to Build a Strong Foundation for Your Business?
24 NOV 2022
The whole business is moving online today.
Apps
and websites for banks and shopping are emerging, and social networks and messengers are evolving. 
There are millions of people using these
apps
at the same time every day: ordering delivery, making purchases, and transferring money from one account to another. Why? The answer's as simple as ABC: it's easy, it's convenient, it's fast. 
It happens that there are more users than the system can simultaneously support. At such times, systems take longer to respond, tend to lose data, and crash. This results in lost profits and clients.
And yet there is a solution that allows you to foresee a sharp increase in the load:
high-load applications.
The earlier a business can realize the need to take on
high-load application development
, the more convenient and user-friendly it can become. In this article, we've put together some basic information about this technology and whether your business needs it.
Definition & evaluation of high load
The first thing to understand is what kind of load can be considered high. There are often different evaluations of
high load
. Someone defines a
high load
as numerous users or many simultaneous requests to the
application
server. However, it is more correct to talk about
high load
based not on abstract numbers, but on the number of requests at which the site or
application
starts to deviate from the usual operation mode. In this scenario, a not-
high-load
application
can encounter problems, such as increased load time, application functionality failure, and connection loss. 
When an
application
experiences this sort of challenge, user churn is a predictable outcome. This is the point where the realization usually comes that the system urgently needs to be modified and scaled up. Therefore, it is necessary to determine what kind of
application
fits under the concept of a
high load
.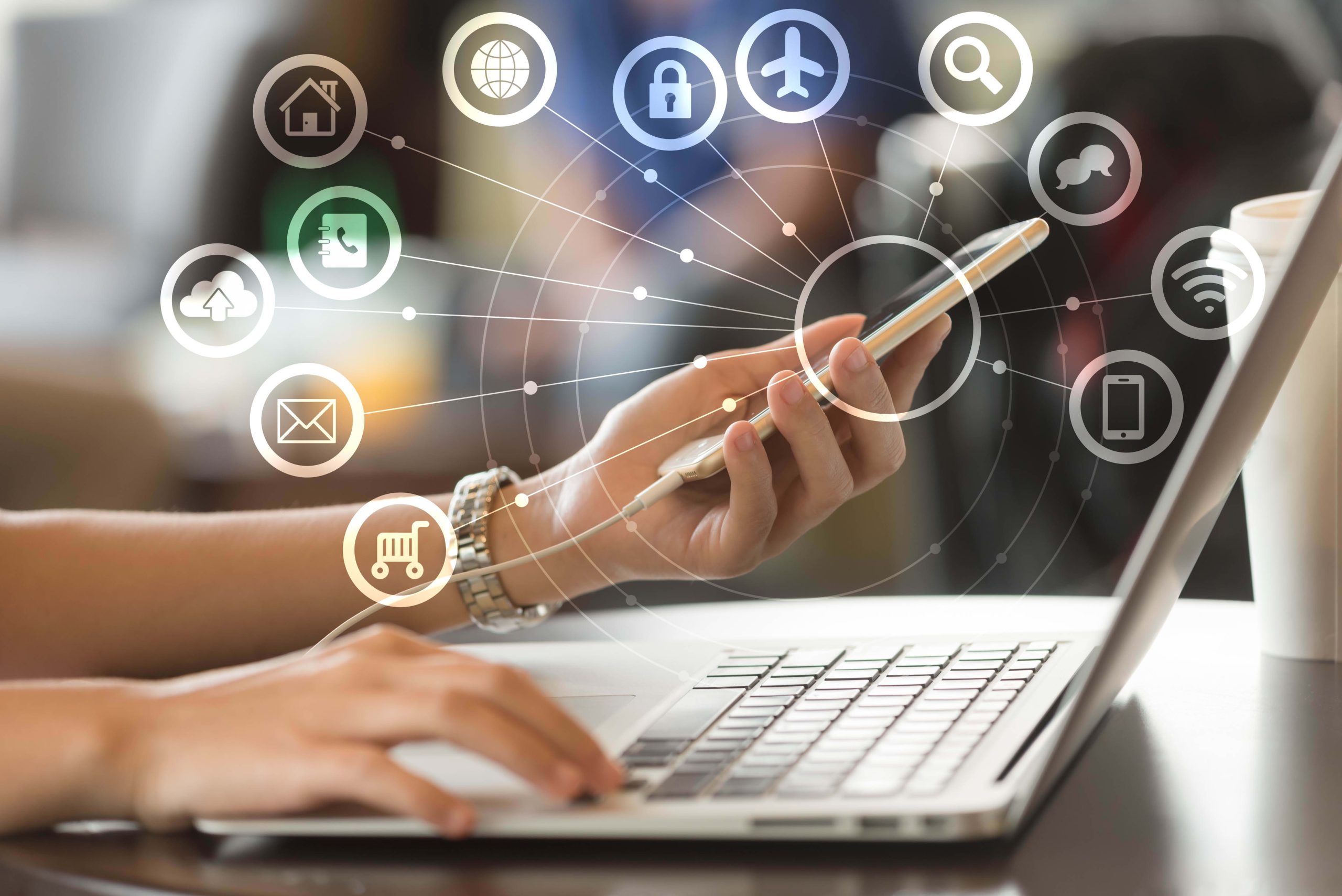 High-load application development enables your business to grow.
What is a
high-load application
?
A
high-load
application
can quickly process large amounts of data. 
It can withstand a large flow of users without experiencing any problems with its functionality. If the number of users suddenly increases for some reason, such as when a lot of people urgently need to call a cab at the end of a typical workday, this app won't crash.
The system of such an
application
is fast. It manages to respond quickly without losing the connection to the network. A
high-load
application
has no problem adding any new features to it without causing a system error. It is available to users whenever they may need it: all the time, twenty-four hours a day, seven days a week.
A
high-load
application
has a scalable architecture. It can increase its capability, if required, without changing the source code of the program. Increasing the power can thus be accomplished through two methods. For example, by improving the technical characteristics of the
application
server. It is called vertical scalability. Yet it is not possible to increase the server capacity indefinitely: there is a technical capacity ceiling. The other way is to add more servers. It is called horizontal scalability. Therefore, without changing the
application
structure, it is possible to maintain the necessary load.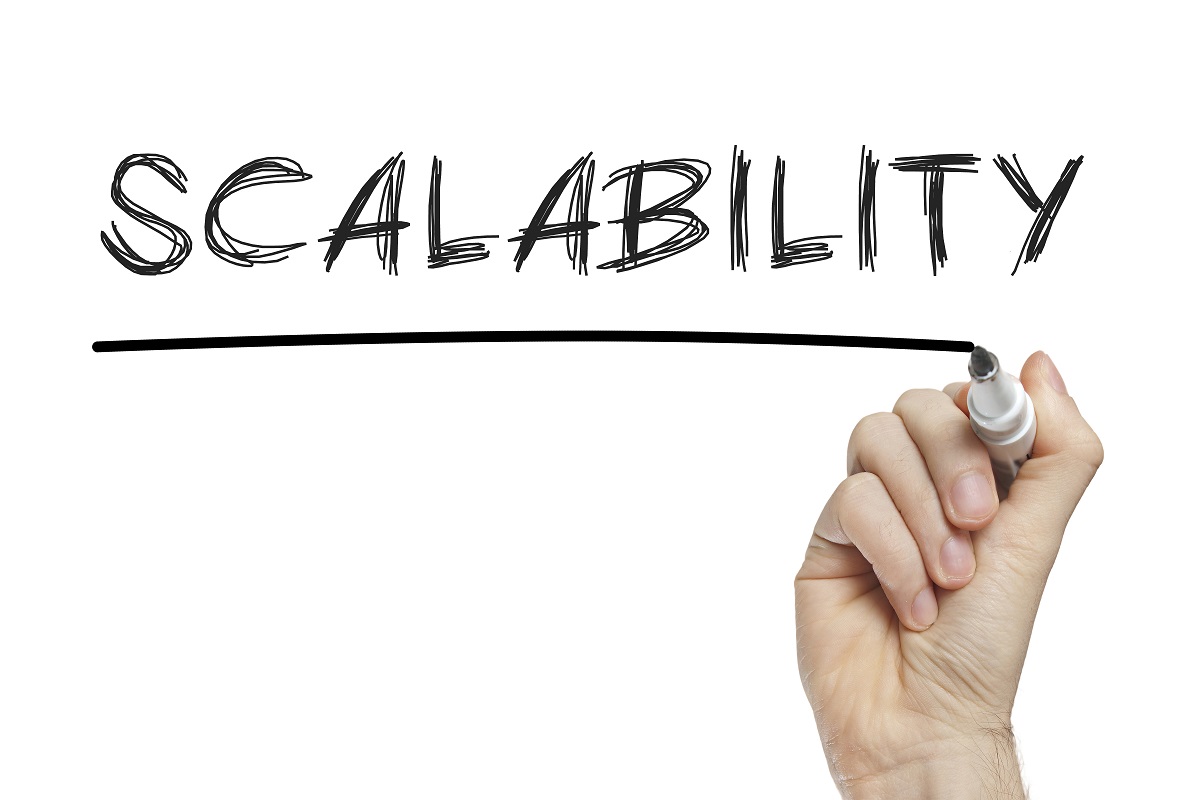 High-load application development allows your app to have a scalable design.
When is the right moment to consider this option?
It is advisable to think about
high-load application development
from the very beginning. In other words, as soon as the decision to create a website or an
application
is made. Otherwise, one should be prepared to have to develop a completely new
application
if the project becomes more popular and the load on the existing system begins to intensify.
It is much easier to begin developing a project with a scalable architecture from the beginning, and increase capacity as needed. Also, such architecture provides greater reliability and fault tolerance, as in most cases such a system is distributed. This means that all the operations do not run on a single server but on a cluster of interchangeable servers, with the load distributed between them.
Why is it important for a business application to be ready for a
high load
?
For the last few years, mobile apps have had no shortage of users. And then the pandemic happened. Covid brought a lot of new users to the Internet, since even going to the store during the total quarantine was a real problem. On top of that, people had to stay at home all the time, and boredom also drove them to the Internet: to shop, order deliveries, and communicate. For example, according to the
report
by TechCrunch, the load on the WhatsApp app at the beginning of the pandemic increased enormously, by 40%. A similar situation happened with food delivery apps: based on
statistics
, the online food market saw the biggest growth because of the pandemic. It happened all of a sudden, and no one could have predicted it.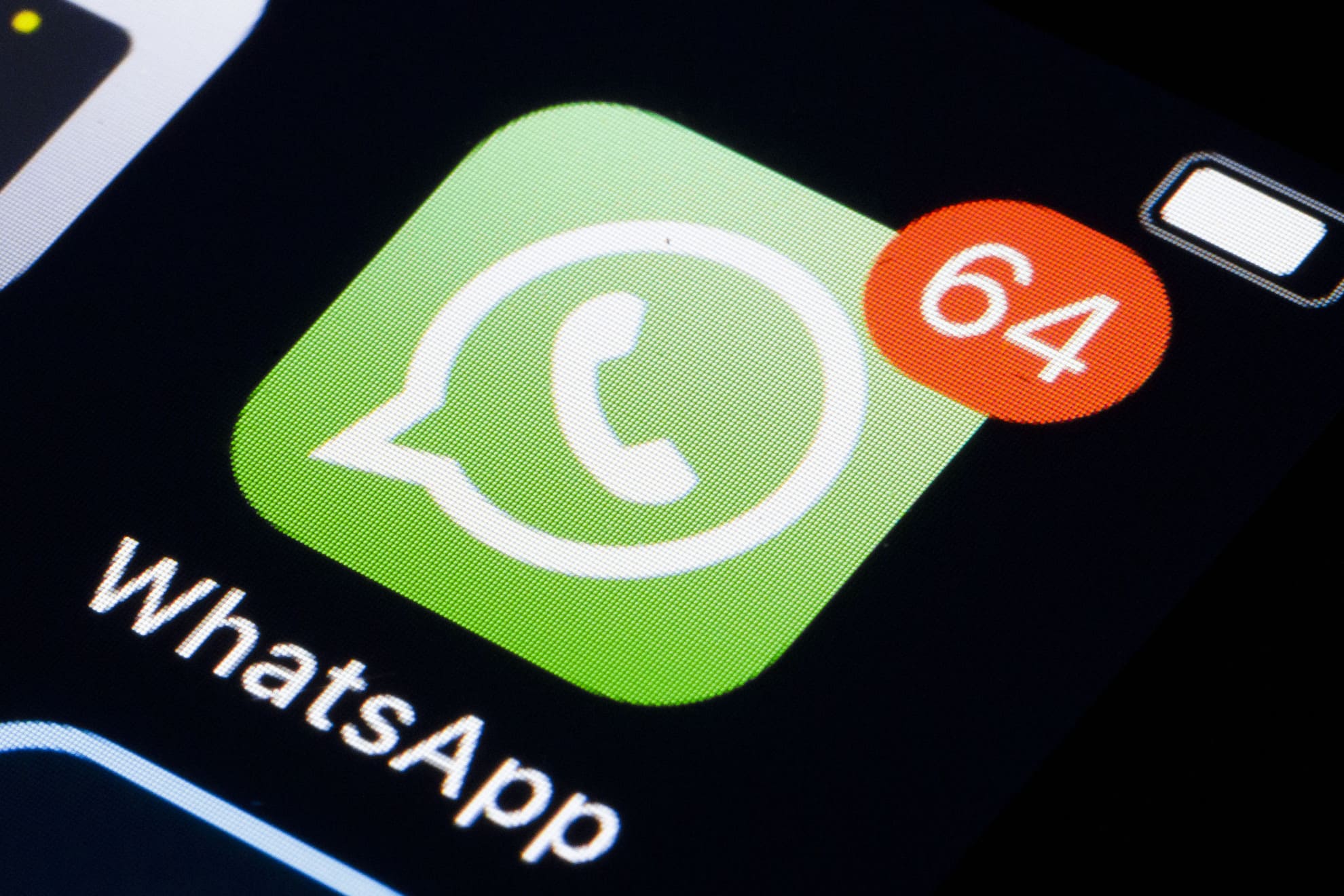 Applications with a large number of users need to consider high-load application development.
The pandemic has drastically changed the game, and the world has had to change, too. Many apps had to adapt to the higher load of users and requests urgently . Many businesses, on the contrary, had to resort to
mobile app development urgently
. For many business owners, those challenging times could have gone much more smoothly if they had thought about
high-load application development
for their business in advance. It's perfectly understandable that at the beginning of a business development journey, it is important for many to attempt to save as much money as possible. After all, it seems much easier to first develop a simple
application
that won't perform very well, and only then think about something large-scale and serious.
However,
developing a mobile application
for your business requires consideration of all options.
Developing a high-load application
will save you money and immediately prove to the client that your business is worthy of attention. An
application
that is easy to use, responds quickly, and does not crash, will make your clients have positive feelings, and a desire to continue not only using your product but also to recommend it to others. In addition, it is important to remember that the app is the face of your business, the way a customer gets to know your product. And you never get a second chance to make a first impression!
If you want to keep your clients happy and constantly attract new ones, Brivian will help you build a solid foundation for your business. For all questions related to the development of a high-load mobile application, please contact us. To do this, leave a request either at the end of the article or here.
What kind of business could benefit from
high-load application development
?
Undoubtedly, not every business will benefit from this option. However, there are some types of businesses that will actually experience growth, stability, and a lot of new customers when they turn to
high-load
app development services
. Let's take a look at some of these types.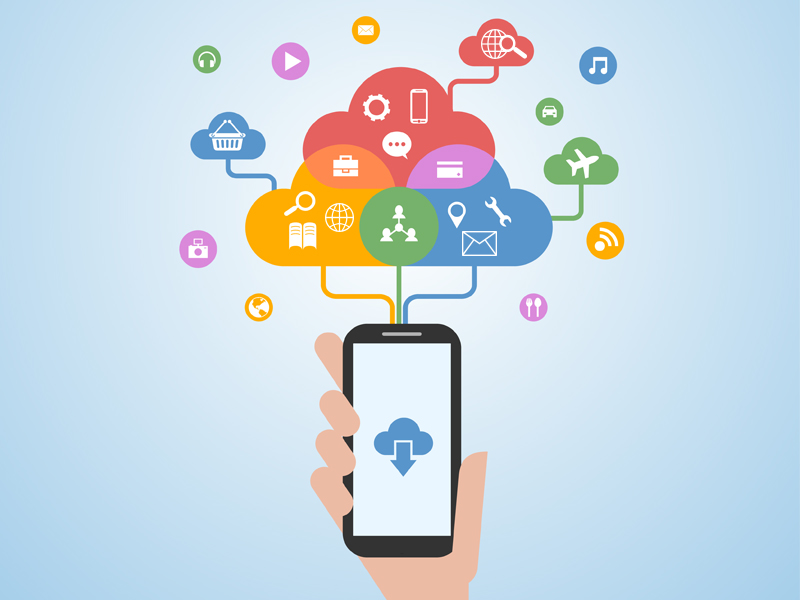 Many businesses may be able to attract new clients with the help of high-load application development.
1. Online stores, deliveries
Usually, this type of business happens to be already online and has an app. However,
high-load architecture
will help such a business take more orders and coordinate delivery better and faster. Also, such an
app
is much more effective at gathering a customer database to remind customers about your business with various alerts about promotions and discounts.
2. Business in the service industry: restaurants, beauty studios, medical centers, and others
The main function of this business is off the Internet. However, it would be much more convenient to create a
high-load
application
for it. After all, then it will be convenient for the client to find out the price of the service, look at the menu, order food delivery, book a table or make an appointment. 
Many people today don't like to call. Getting a meal or an appointment you want is much faster with a couple of taps on your phone. Plus, it will make your business much more competitive. Many people may prefer your medical center or beauty salon because it is easy and effortless for the customer to make an appointment, with the list of services and prices available around the clock.
3. Banks
According to
statistics
, most people prefer to use the bank's mobile
app
rather than its website. However, the mobile app has long been necessary for the client not only to check the balance or transfer money from account to account. Many people use mobile banking to buy foreign currency, pay for loans, and make other regular payments. Some bank
apps
even allow you to connect an incoming call verification feature to protect the user from contact with scammers. An
app
without a
high-load architecture
is not capable of that much processing without constant connection loss and errors. To keep up with the competition, banks need to turn to
high-load
app development services.
4. Social media
It is important for a social network to be a
high load
in order to support the largest possible number of users. They should be able to share text and audio messages, photos, and video content freely and quickly.
Application
speed and multitasking are vital in a highly competitive environment. Performance failures and slow responsiveness can easily frustrate users and cause them to start looking for a more user-friendly version of the social network.
Consequences of not being properly prepared for a
high load
To sum it up, when an
application
fails to cope with a
high load
, the following challenges await it:
application

feature failures, 
Here are examples of the real-life experience of companies that have not taken care to transfer their company to a system with a
high load architecture
in time. 
The American company AOL Inc. better known as America Online was one of the outstanding Internet providers. It also developed AIM (AOL Instant Messenger). It was popular in the early 2000s. In fact, AIM was one of the first social networks we know now. By the 2010s, however,
its users began to move to Google Talk and Facebook
, as they were more user-friendly in functionality and better able to handle more users.
And perhaps the most striking example would be the abrupt switch of users from Skype to Zoom, due to the outbreak of the pandemic. Why did this happen? To begin with, Zoom was way simpler. You didn't need an email to connect; you didn't need to fill out a profile. You could just go to a link and you were already participating in an online conference or listening to a lecture. Secondly, Skype was constantly lagging and with each new update, the problems only intensified. Zoom performed with almost no errors. The result was obvious yet astonishing: according to statistics, the number of daily visitors to the service increased by 2.900% – from 10 million in December 2019 to 300 million in April 2020.
Conclusion
If you expect your
application
to handle a large number of operations and a high number of users, then a
high-load application
is your choice. You should think about creating an application based on a scalable
high-load architecture
as early as possible. 
If you don't have experience in developing such applications or a good team of developers, it will be cheaper and more profitable to turn to
app development services
in order to get a ready-made solution without extra costs and loss of profit.
At Brivian, we can help you develop a high-load application that fully responds to the needs of your business. Contact us and we'll answer any questions you may have. We'll provide an accurate cost estimate and discuss exactly what kind of app you want to make. Rest assured, together we'll build a solid foundation for your business.