The
app development companies in Dubai
are known for being at the forefront of trends. In general, Dubai offers top-class services intending to be a world leader in every niche. Its
app development
industry is fast-growing and ahead of the future. That makes this city a hiring hotspot for building notable projects.
From solid cases in portfolios to years of expertise, these companies will seamlessly launch your idea into reality. This complete guide introduces a list of the top 10 Dubai-based app development companies. But before the big reveal, let's explain why hiring an app development company is a clever move and why Dubai is an excellent place for doing so. Stay tuned! 
Why do businesses need an a
pp development company
?
There are several reasons why hire an app development company, including the following:
✔️ Experience and expertise
The first reason is years of experience and a set of skills in the development field. The development company teams use the latest technology and have plenty of things to offer. It's a huge advantage over having only one developer, as a business will get diverse specialists to work on one project, including developers, designers, testers, project managers, and others.
Plus, it's the opportunity to find a perfect fit by checking the type of industries the outsourcing company worked for and finding one that specializes in your niche. 
✔️ Total commitment and dedication
The development company is ready to invest all the effort into their client's application. Their mission is to make an excellent product and keep business relationships with clients on a positive note. The company will form the team for a certain app project and its requirements. You will most likely get a meeting schedule and a strict timeline. Thus, there's no reason to worry, nothing is gonna miss the client's attention!
Hiring a company is not time-consuming, whereas the in-house team or freelance developer may not be able to provide all the attention to the project due to busy schedules and other tasks.
✔️ Cost-friendly
Another good thing about an
app development company
is the pricing. The company is usually not expensive as the freelance developer or in-house teams. In this case, businesses don't have to pay salaries or buy the software, especially when the
app development
process takes months to work on. 
They're only paying the fixed price based on the outsourcing company's payment plan. 
✔️ Great support system
It's easy to stay in touch with the company and address any valuable details, changes, statuses, and questions. The company should guarantee the customer full-time support and feedback during working hours. In most cases, the customers don't even need to ask for updates, as companies take it seriously to deliver project-related information and its progress. 
✔️ Customization
When a business intends to build an application, it usually should stand out and have its moment. That's why it's worth hiring a company for that. It will provide a fully customizable app based on individual requirements and needs. 
With the help of experts, the product will project its mission to reach specific business goals and be user-friendly. 
✔️ Long-term partnership
Last but not least reason out here is building a prolonged and secure partnership. After the app release, there is usually going to be a need for various updates. The customer may like to make a few changes to the design or add new trending features. 
This is when a good relationship with the company may come in handy. The company's team knows the project by heart and the business value. So they can skillfully assist the business with upcoming adjustments.
With all being said about how practical working with a company is, let's understand why to suggest hiring a company in Dubai and if it's a fantastic fit for developing your app. 
What are the advantages of hiring an app development company in Dubai?
There are some advantages why consider hiring an app development company in Dubai:  
Budget-friendly

. The number of development companies in Dubai is increasing yearly, making the competition high in the market and prices lower. The average app development market cost can range from $10,000 to $50,000 based on

Clutch.co ranking

of top development companies in Dubai. Whereas

GoodFirms conducted the survey

and revealed a $100,000-$185,000 approximate price tag for complex apps like Uber, Instagram, or Tinder. But if this data is not enough,

UpCity also presented the results

of the survey conducted across the United States; the average cost for full lifecycle development is based on a discovery factor that costs around $10,000-$15,000, $10,000-$15,000 for the design, adding one simple feature to an app is about $5,000-$10,000, testing costs $5,000-$10,000, and maintenance is $10,000-$15,000. This point makes the Dubai market beneficial regarding budget expenses.

World-class services

. The app development companies in Dubai are known for providing superior services to many businesses worldwide. The average Dubai company rating on Clutch.co is 4.5 stars which can tell about high quality. 

Flexibility and customization

. The companies tend to offer services that can be tailored and adapted to the client's project needs and timing. Plus, they are ready to consider any necessary information, changes, and updates during the development process to build the best possible app.

Modern technologies

. The Dubai market is known for using the latest technologies and being the first one to bring new ideas to life. And app development is no exception.

High level of commitment

. The companies are ready to contribute their energies to your project. They monitor the development process and provide examples, updates, custom programs, and data analysis to be sure your business does well on the market.

Following a strict timeline

. Hiring an app development company in Dubai suggests delivering products right on time. A well-structured and realistic timeline ensures saving money and getting an excellent app.
Let's also mention more accurate data and some numbers to understand the value of the
app development companies in Dubai
. The
GSMA reported
earlier in 2022 that mobile technologies and services contributed to MENA's economy by 5.4% of GDP in 2021. It is around $255 billion of economic value added. Which primarily belongs to the UAE companies, as they make up approximately 60% of the mobile app market in the Middle East. 
Based on the
AppsFlyer study
, it is revealed that 9 out of 10 organizations in the UAE have mobile applications that give a compelling competitive edge. And
according to Clutch.co
, 518 out of 577 confirmed app development companies in the UAE are founded and located in Dubai. And this causes the
app development companies in Dubai
to be in high demand.
What about finally presenting a list of companies in Dubai? Here are the top 10 app development companies that deliver the best results in Dubai worth considering.
Top a
pp development companies in Dubai
: a complete list
If you're looking for the best
app development companies in Dubai
, there is a list of places you can check out. But before that, you can look through a table of the later-mentioned companies to get an overall idea:
App Development Company in Dubai
Minimum Project Budget
App Development Company Size
App Development Services

Brivian

$10,000+

Medium-sized company

Mobile development

Web development

Computer vision

IT audit

IT consulting

Cybersecurity

DevOps

Blockchain development

Blink22

$25,000+

Medium-sized company

Mobile development

Web development

ChatBots

Shakuro

$10,000+

Medium-sized company

UI/UX design

Branding

Mobile development

Web development

Emirates Graphic

$5,000+

Small-sized company

Web design

Mobile development

Digital marketing

Web 3.0 Services

Inserito

$10,000+

Small-sized company

Mobile development

Web development

E-commerce

Blockchain development

Silicon Graphics

$10,000+

Small-sized company

Mobile development

Web development

MVP development

Game development

Strategic design consultancy

Digital marketing

GCC Marketing

$5,000+

Medium-sized company

Web design

Mobile development

Web development

E-commerce

Digital marketing

Ignite Technologies

$5,000+

Small-sized company

Mobile development

Web development

E-commerce

Digital marketing

Graphic design

Photography

Videography

Branex

$5,000+

Medium-sized company

Web design

Branding

Mobile development

Web development

E-commerce

SEO

Digital marketing

Touchlane

$25,000+

Small-sized company

UI/UX design

Mobile development

Backend development

QA testing
🔴 Brivian
Brivian is a web and mobile
app development company
established in 2014. Despite being a young company, Brivian was able to set up an in-house development team full of well-educated experts with years of background. They are here to work with all-sized businesses in different niches, like finance, healthcare, real estate, retail, and many others.
Brivian provides mobile
development
, web
development
, custom software development, blockchain
development
, computer vision, IT audit, IT consulting, cybersecurity, and DevOps services. The company's main feature is developing AI-powered digital products and bringing cutting-edge technologies to the table. 
Brivian is known for building secure partnerships with clients in the long run. If you've got interested in any of the mentioned services or would like to receive a consultation, feel free to reach out via the form below.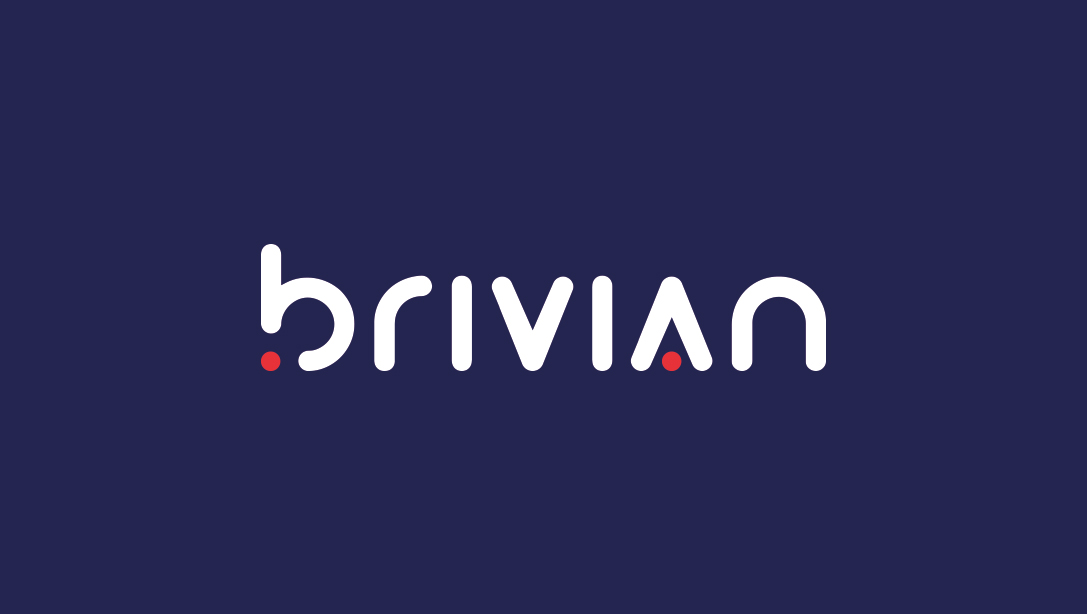 The logo of Brivian.
🔴
Blink22
Blink22, located in Dubai, is a software development company founded in 2015. They mainly focus on custom web and mobile
development
. But besides the basics, their distinctive feature is chatbot application
development
. This type of app is developed to have intelligent capabilities that help to improve user experience. 
The team provides
app development services
to startups and mid-sized businesses in the logistics and eCommerce industries. Good to know that the company is ready to work remotely. So it doesn't matter where you are – you still can get the software built by a great team.
🔴
Shakuro
If you're looking for a diverse and stylish design, Shakuro may be a choice to go by. Shakuro is an agency that values outstanding design and technical performance. They are here to create brand identities and develop mobile applications and websites.
Founded in 2006, and by now, their team has grown up to 250 people. They are ready to work in different niches, such as the education, healthcare, eCommerce, and finance industries. Shakuro can launch a startup from the beginning or work with small and mid-sized businesses.
🔴
Emirates Graphic
Emirates Graphic is a Dubai-based digital agency specializing in web design, mobile
app development
, web
development
, and digital marketing. Their target audience is small and medium-sized businesses in the eCommerce and logistics sectors.
The company's central goal is to combine the quality of a product with its success. They strongly believe in forming long-lasting business relationships with the help of 28 proactive and energetic team members.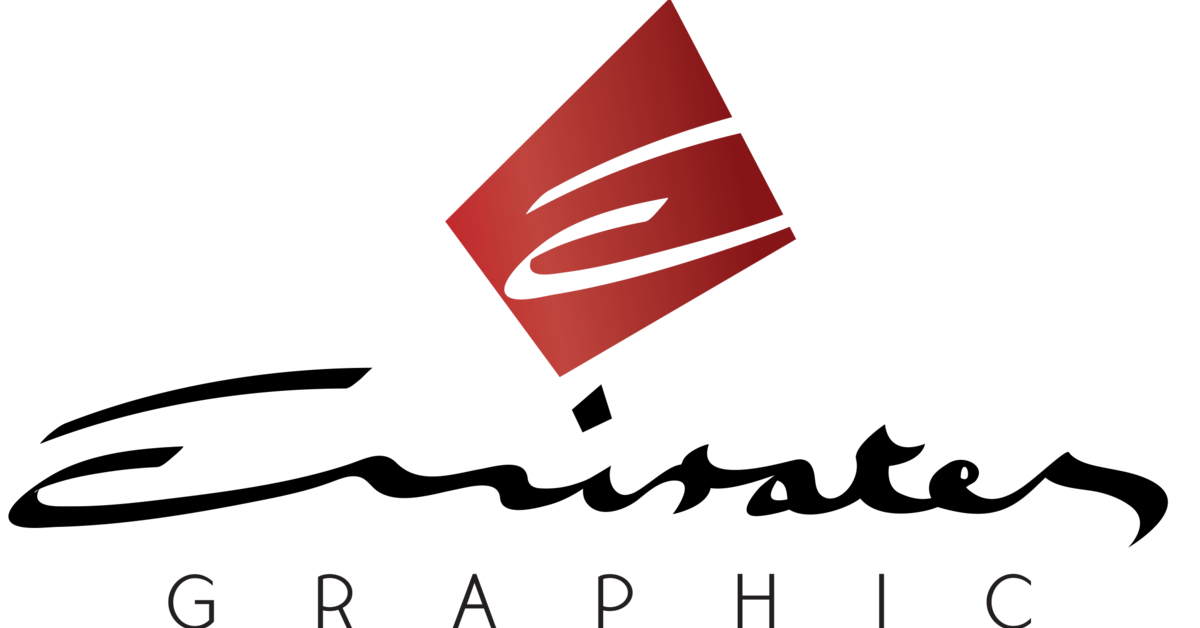 The logo of Emirates Graphic.
🔴
Inserito
Inserito, or Inserito Technologies, is a development company in Dubai, but they also have offices in Canada and Australia. Their services line consists of mobile
app development
, eCommerce
development
, web
development
, and personalized software
development
.
They mainly work with mid-market or enterprise companies in the eCommerce, real estate, and education sectors. They like to be referred to as a partner who makes clients' businesses bloom to success.  
🔴
Silicon Graphics
Next on the list of app development companies is Silicon Graphics. It is a mobile
app development company in Dubai
. This company focuses on mobile
app development
, eCommerce, and web
development
for small, medium, or enterprise businesses.
Following high standards and innovative technologies, Silicon Graphics provides customized solutions for each client and promises 100% data security. Also, they work with a wide range of industries, like eCommerce, education, retail, real estate, transport, and many others.
🔴
GCC Marketing
GCC Marketing is a development and digital marketing agency founded in 2009 in Dubai. They are proud of having professional team members who work remotely to fulfill the demand.
The company intends to show clients' individuality via various development and design solutions. So they offer mobile
app development
, eCommerce development, custom software development, digital marketing, and design services to small and mid-market businesses.
🔴
Ignite Technologies
Ignite Future Technologies is a digital agency based in Dubai. They serve a wide range of practices, such as mobile
app development
, web
development
, digital marketing, web design, and eCommerce
development
. Their priority is to achieve clients' needs using various distinctive solutions.  
Most of their clients are small or mid-sized companies. Ignite Technologies can ensure to use of the latest technologies and give 24/7 support. 
🔴 
Branex
Established in 2005, Branex is a design and software development agency in Dubai. With a distinctive approach to creating outstanding designs and a priority on transforming branding practices, the Branex team meets the client's needs and expectations.
They specialize in web design, mobile
app development
, e-commerce, and marketing. Branex primarily offers services to small and mid-market businesses and focuses on eCommerce and education industries.
🔴
Touchlane
Let's round up the list with Touchlane. Founded in 2014, it is a development studio that provides mobile
app development services
to small and medium-sized companies in various industries. Besides that, they are happy to offer UX/UI design, backend
development
, and QA support solutions. 
Touchlane's team is remote, but they are ready to reach win-win agreements and be fully transparent in performance. Based in Dubai, the company has a second office in Tallinn, Estonia.
FAQ
What are the mobile a
pp development services
?
Besides
app development
in general, there are other significant services that app development companies may provide: 
Design

. The purpose of this service is to create a trademark and visually identify your brand. It helps to form the consumer's perceptions and make your business mission more understandable. Design is about the market study, target audience analysis, constant research, and knowledge of psychology.

Web development

. In simple terms, it is the process of designing, building, and maintaining websites.

Backend development

, or server-side

development

, refers to building and maintaining code that focuses on behind-the-scenes activities of your app or website. 

SEO Optimization

is a marketing strategy and practice that helps to improve the website's ranking on search engines and make it more visible to consumers. In other words, it helps to increase website traffic.

Testing and maintenance

. It involves monitoring the product's performance by specific metrics in different environments and fixing bugs along the way.

Business analysis

is the fundamental process of addressing business needs and requirements that can help to specify problems and find solutions.

System analysis

. Its goal is to obtain information about the software system for future

development

improvements.

Blockchain development

is building blockchain applications and systems.

DevOps

services include practices to improve the development lifecycle, make a lot faster releases, and build a healthy communication system between developer and operation teams.

Consulting

services provide professional help from IT experts to the business owner regarding the

development

process or any other related fields, like business strategy, design, and so on.

Cybersecurity

service is the process dedicated to protecting the system from cyberthreat, detecting them right on time, and keeping the data safe.
How to choose a mobile a
pp development company
?
To choose a mobile
app development company
, take the following steps.
Do your research.

Look for qualifications.

Check out portfolios.

Check out clients' feedback.

Book a call/meeting.

Discuss in detail all the essential project information.

Pick a company that suits your needs.
Endnote
It's all up to your preferences and needs, but there's always something for everyone on the list when you need to find an
app development company in Dubai
. 
If you have any questions left, our colleagues from Brivian will find the best solutions to fit your needs and advise you on how to bring your business to the next level. Just get in touch with us!