<   BLOG
Healthcare Mobile App Development: How to Create a Successful Business App?
31 OCT 2022
The pandemic has changed our consciousness. Based on
surveys
, since the outbreak of Covid-19, people have become much more concerned about their physical and mental health, diet, and medical needs.
However, many people still don't like visiting doctors and wasting time in long lines. It would be so much easier to do everything online!
And obviously, it would be so much simpler to turn to the Internet to get test results or to make an appointment.
And many do
turn to the Internet!
Specifically, to
healthcare applications
. Based on
statistics
for the percentage of users and purchasers of
healthcare apps
in the U.S. in 2022, 47% of respondents said they had actually used such apps, and 25% stated they had spent money on them. Meanwhile, the most popular
healthcare app
in China had nearly
11.5 million
active users every month at the end of last year.  
The mobile
healthcare application
market is evolving rapidly every year, especially since the onset of the pandemic. Now is the best time to enter the growing industry. In this article, we've compiled all the basic information on
healthcare apps development
, as well as their types and features. Let's jump right in!
Types of
healthcare
mobile
apps
Such
applications
can be divided into two main categories: for patients and for professionals. Let's take a closer look at each category.
🔴 Apps
for patients
These
healthcare apps
help people keep track of their health indicators and also make it easier for them to contact doctors. There are several types of these
apps.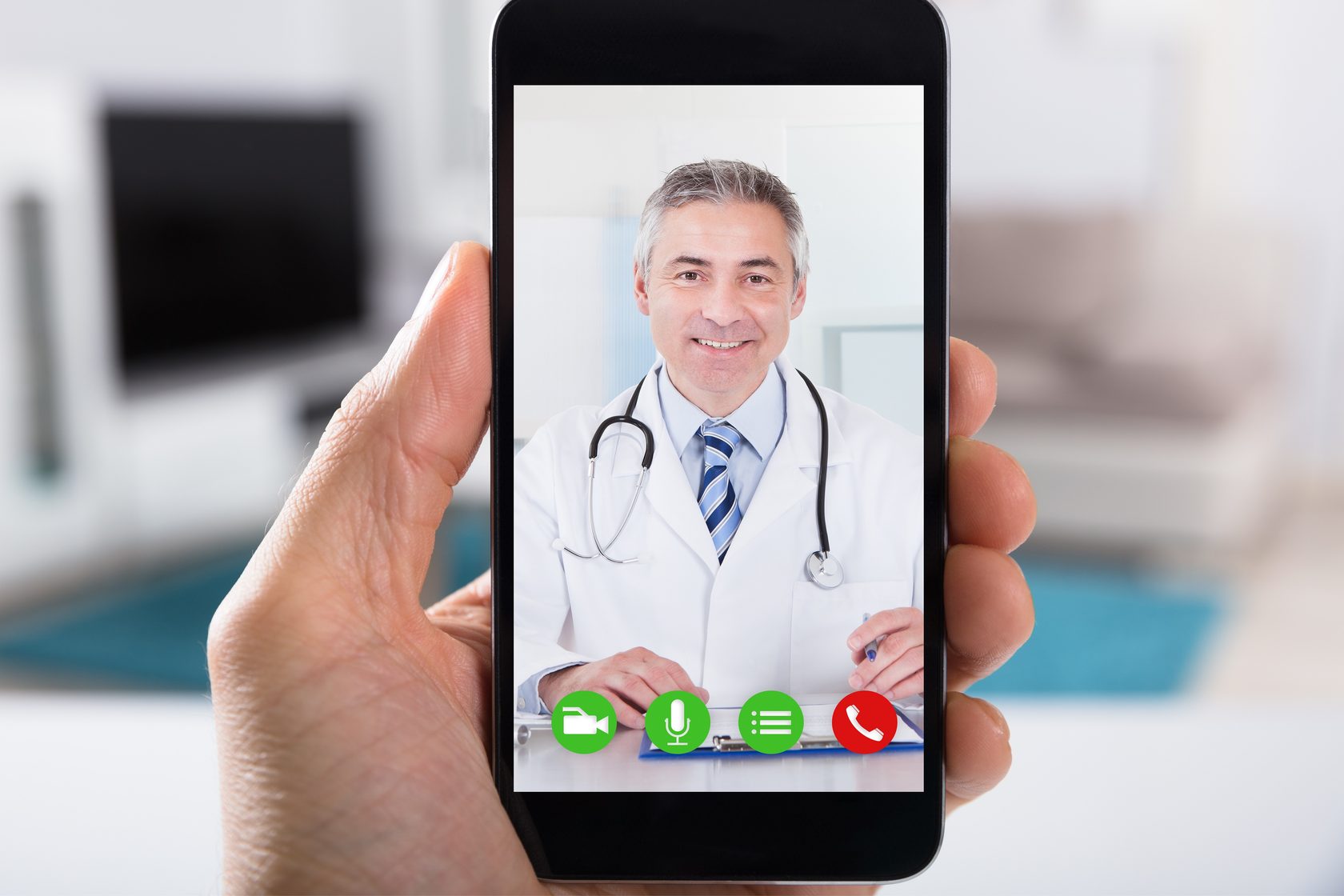 Healthcare app development makes medical care accessible for the patient.
⚫️ Health Monitoring
This type of
healthcare
app
assists patients in monitoring their physical condition by entering data into apps. You can enter your symptoms and get medical advice or a short article on your condition.
⚫️ Medication trackers
Mobile app development
aims
to help patients take the medications they require. This makes life very easy, especially if a person needs to take several medications at different time intervals. Such
apps
are designed to send notifications according to a schedule set by the user in advance. In addition, some of these
apps
have a function to monitor the medications a patient needs in the nearest pharmacies, as well as their prices and the cheapest options. Contributing to the
healthcare app development
may be useful for the pharmacy business, as it is possible to make medication searches only for a specific network of pharmacies.
⚫️ Educational apps
Such apps provide up-to-date medical information to their users. Medical centers will find it useful to resort to such
app development services
. After all, they can publish articles by specialists from a particular medical institution. As a result, patients' confidence in your medical center and the competence of its specialists can be increased.
⚫️ Mental-health apps
The
development
of this type of
healthcare app
aims at
helping patients deal with mental illnesses. These
applications
may include a variety of tools for dealing with stress, panic attacks, anxiety, and sleep problems. They may also have a chat function for consultation with professionals. Mental health centers would benefit from investing in the
healthcare app development
, as it may attract clients to your center for in-person counseling. Especially if such an app has an appointment feature. Moreover, it is possible to make an app aimed only at online consultations. And then clients who have no opportunity to visit such an establishment in real life can be able to get a consultation from specialists online.
⚫️ Healthy-lifestyle apps 
This type is often fitness related. Such a
healthcare app
can provide users with a variety of workout options, a step tracker, and a calorie burn tracker. A fitness center could use this kind of
app
so that clients can get a chat with trainers, doctors and access to video workouts. And those clients who are more comfortable working out at home could buy a course of safe and proven workouts from professionals, designed to suit the individual client's needs.
⚫️ Apps for a healthy diet
Based on the name, this category of
apps
helps people maintain a healthy diet. Such an
app
usually has a calorie counter and various functions that allow calculating the caloric value of food by its weight. The user can set a specific goal: to lose, to maintain, or to gain weight. Then the
app
reminders will help not to miss a meal or reduce calorie intake. Fitness centers and nutrition centers may find it useful to have such an option for constant communication with their clients. A trainer or a doctor can set up a diet function in the
app
for different client demands, as well as remotely answer their questions. 
🔴 Apps
for professionals
This category of
mobile
healthcare applications
is designed
to help the work of medical professionals. Any medical facility could benefit from
healthcare application development
,
as it will improve and optimize the working process. As with patient
apps
, different subtypes
of
this category exist.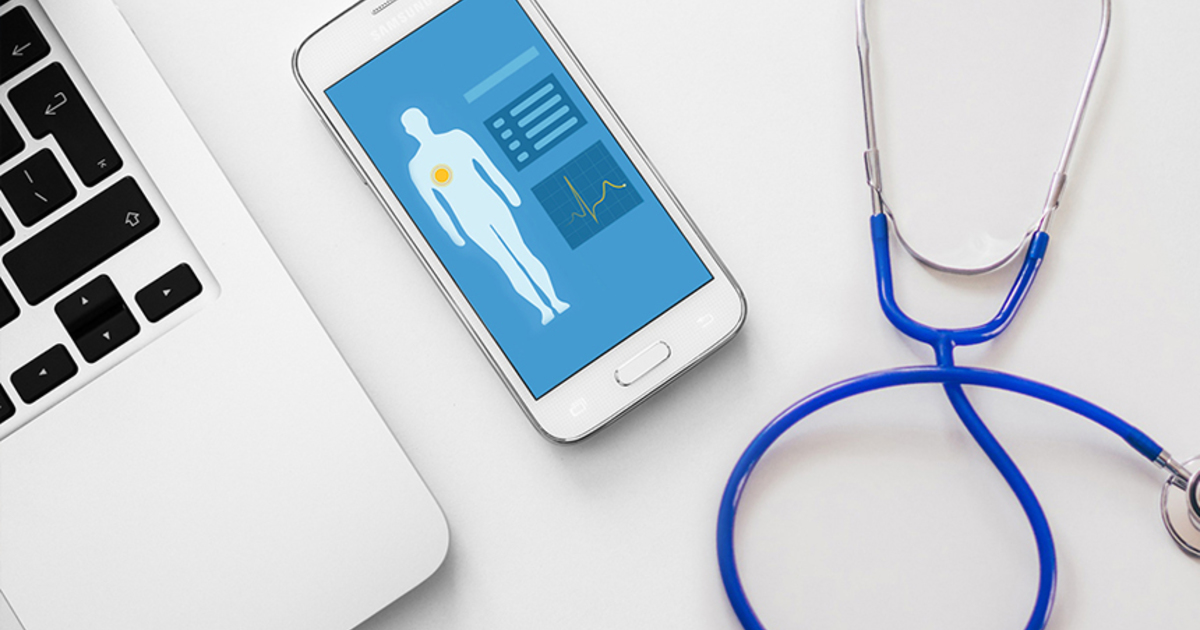 Healthcare app development may be very useful for medical professionals.
⚫️ Medical-prescription apps
These
apps
allow doctors to find the right medication and dosage for the patient, and to prescribe, authorize, and print a prescription that the patient will then be able to show at the pharmacy. 
⚫️ Health-record apps
Healthcare mobile apps development
aids physicians in collecting and organizing their patients' health records based on tests and medical exams. Drug prescriptions and appointments can also be entered into this database. 
⚫️ Medical-networking apps
This type of
app
helps professionals share their unique experiences with colleagues and discuss various medical topics. 
⚫️ Telehealth
In fact, such
apps
can be useful not only for doctors but also for patients. They allow appointments to be scheduled, and consultations to be conducted online via chat or video calls. This is highly relevant in the situation of a pandemic, when it is not very safe for many vulnerable patient groups to be in public places.
⚫️ Billing apps
The
development
of such applications is
aimed at
fast payment processing and digitization of financial transactions, as well as streamlining the billing process. This is very helpful for accounting. 
The main features of mobile
healthcare apps
It's clear that the
healthcare app
is different from the rest of the
apps
in terms of its features. For example, the most desired features for users of the UK National Health Service mobile
app
were
appointment scheduling and basic hospital information
. And what other features are important? 
We have already described some of them, but let us summarize and cite the most important features for a mobile
healthcare app.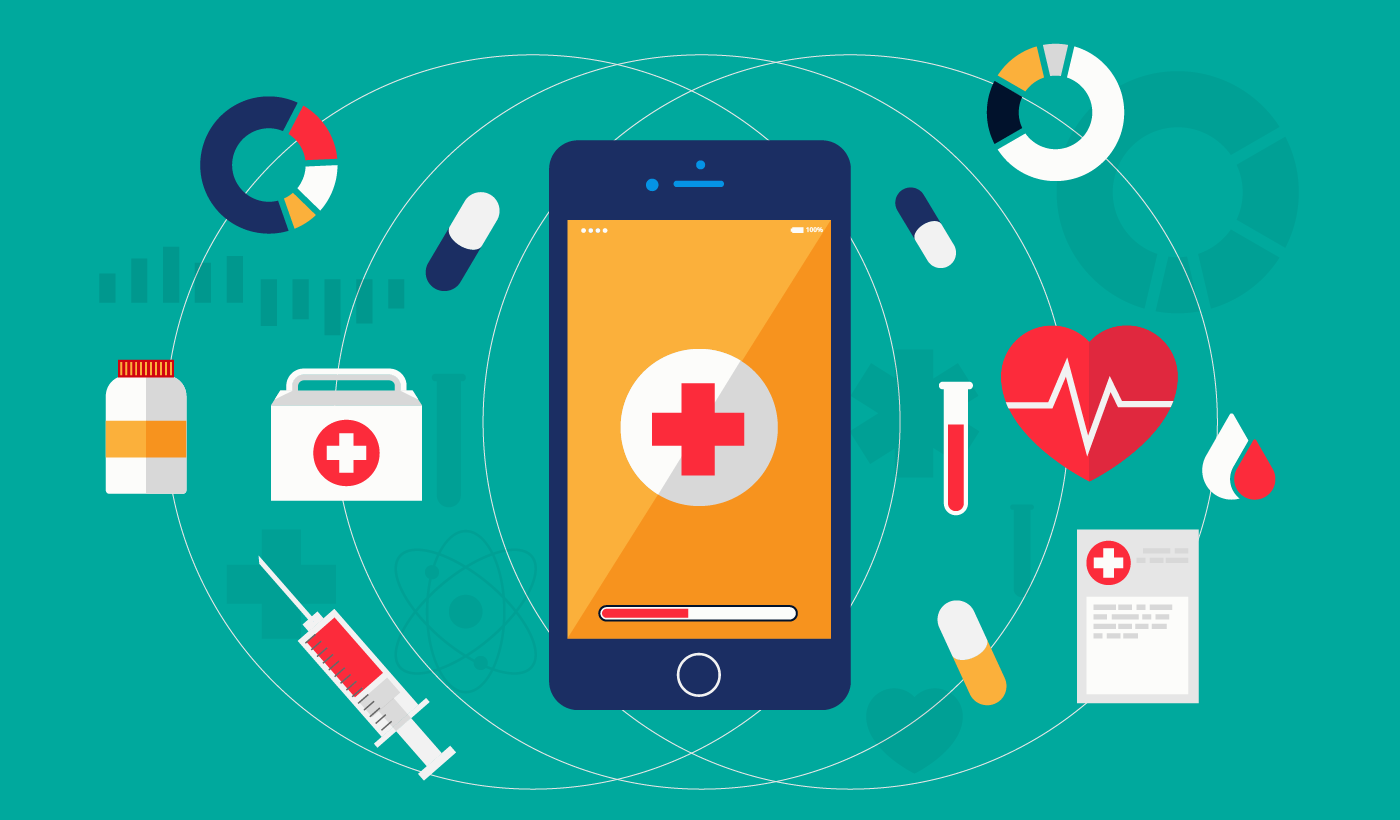 You need to consider adding multiple features to your app design when it comes to healthcare app development.
✔️ Creating a profile
Almost every social network and application has this feature. However, when it comes to designing a
healthcare app
, you need to ensure that the user is able to add not only their name, age, and photo but also other personal information, such as weight, blood type, chronic diseases, allergies, etc. 
✔️ Integration with social networks
Apps
that have this feature are very user-friendly, as it allows the user to sign in to the
healthcare app
using a social network account. This is quite easy and may be a great time saver. Information security, however, plays a key role in the introduction of this function, as your clients must be confident in the safety of their data.
✔️ Scheduling
This feature allows the user to make an appointment with a doctor, schedule sleep, pills, and meals. Adding it to the program's functionality will be useful for many types of
healthcare applications.
✔️ Ratings
Adding a rating system to your
healthcare app design
will increase user engagement and trust in your application. With this feature, the user can be able to see which health center, doctor, or article is worthy of attention and credibility. 
✔️ File Storage 
This feature is useful for both patient and professional applications. It provides the user with the ability to store important information, such as test results, treatment history, and so on. In many ways, it will help to optimize many work processes.
✔️ Monitoring
Adding this feature to the
healthcare app design
gives the user the ability to track a variety of indicators. Such as glucose levels, calorie intake, physical activity, blood pressure. Symptoms and mental status can also be monitored.
✔️ Geolocation 
This feature allows the user to search for the nearest clinics and pharmacies, and in case of emergency, use the panic button to send their location to the ambulance or relatives. 
✔️ Chat
Allows the user to have a conversation with a bot within the
app
or with a real professional who can answer their questions, give useful advice or recommendation. Adding such a feature to
healthcare mobile app development
will make the user experience positive.
✔️ Video Conferencing
If you expect users of your
app
to have questions that are complex to answer in chat, you can add a video conferencing feature. Then professionals would answer users' concerns in a more informative and detailed manner. 
✔️ Online Payment
In 2022, most people are already so used to the online payment feature that they can hardly imagine life without it anymore. After all,
reports show
that the digital payments segment had a global transaction value of $5,204 billion in 2020 alone. The feature of online payment could be handy for
healthcare apps
such as online pharmacy services and for private medical facilities. It would allow the user to view a price list for medications or appointments in advance, as well as make payments online. For other types of
apps
, such a feature could give people access to closed premium content: workouts, meditations, and personal consultations.
Healthcare mobile app development
allows you to create a complex architecture that integrates all the features you feel are important to provide to your customers. Of course, the number and variety of these features have a direct impact on the complexity of
mobile app development
and its final cost. It's great when your
app
has most of these features, since then the customer won't have to turn to other similar variants.
If you want to enter this booming industry, Brivian can help you offer a reliable and user-friendly option for your clients. If you have any questions regarding healthcare mobile app development, please contact us. To do this, leave a request at the end of the article or here.
How to
develop
a mobile
healthcare application?
Here are five simple steps:
1 ⚪️ Identify the topic
In the first stages of thinking about
developing
this type of
application
, you need to decide what problem it will solve for the customers and for your business. Maybe it will help your clients make doctor's appointments or monitor their medications. Or perhaps it will optimize the workflow of your medical center through the digitization of financial processes. The topic of the
app
will determine its features, and therefore the technology stack and architecture.
2 ⚪️ Analyze the market
It's important to study the market, the target audience, and understand what topics are most in demand in this area. According to
statistics
, the most popular
healthcare apps
are nutrition
apps
. However, a niche
app
might also attract its audience.
3 ⚪️ Consider monetization of the project
Decide which features should be free and which should be monetized and how often these functions would have to be paid for: once, every week, every month, or once a year. Monetized functions in an initially free
app
can be, for example, personal consultations with experts, additional workouts, and automatic calorie counting. It's also possible to make a fully fee-based
app
. This can occur in a very niche segment, such as an
app
for yoga or sleep improvement.
4 ⚪️ Determine access to the
application
If it's a general topic
app
(nutrition, exercise, yoga), then it can be available for everyone to download. But if it's an
app
for a private clinic, where the user gets an appointment with specialists, test results, and chats with the facility's doctors, it's better to have it available via an individual link or QR-code. 
5 ⚪️ Develop
a user-friendly UX/UI design
The first thing to do is to determine which mobile operating system you are
developing
an application for, since
iOS
and
Android
have different design guidelines. In any case, design is essential for any
application
because it is basically its face. Through the design, the user gets to know the
application
and its functionality. If the design of the
app
does not meet the requirements of convenience, intuitiveness and aesthetics, the user may decide to remove the app. In the
healthcare application
segment, however, design is of particular importance.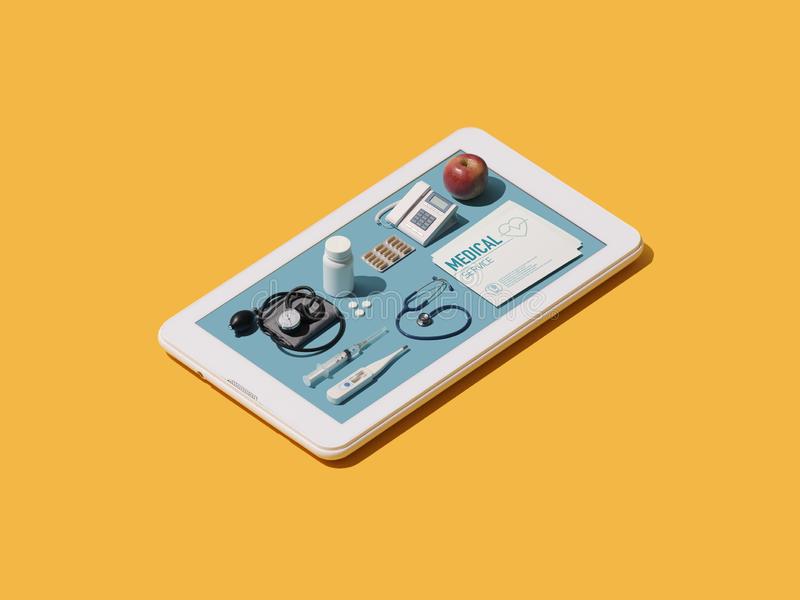 User-friendly design is vital in the healthcare app development.
Why is
healthcare app design
important?
For one thing, the design should focus on adding all the features that your
app
might need to make it unique and competitive in the market.
For another, the design should assume that the
app
probably would be used by people with disabilities. To make their experience of using the
app
positive, some additional solutions may be needed. For example, adding subtitles to videos for the hearing impaired, adding text zooming or automatic text voicing and voice control for the visually impaired. It can also be helpful to select a color design that is distinguishable for the eye of people with color blindness.
The choice of all these design features can be based on a study of the
app
's intended target audience.
Conclusion 
Healthcare mobile application development
is a process that requires a comprehensive approach. There are many types of such
apps
with a unique set of distinct functions and different design features. So if you want your
app
to be competitive, reliable, and user-friendly, it would be wise to resort to
app development services.
Brivian will help to make the healthcare app development process accessible. Contact us and we will consult you on any questions. We will discuss what type of app you want to make, its target audience and other important details, as well as conduct an accurate cost estimate. Have no doubt, together we will develop an app that will bring profit and growth to your business.